A friend asked me if I "have the addresses of high officials in the Israeli government to send "old shoes" to as a symbol about how she feel about the illegal, abusive, mistreatment of the Palestinian people whom the land rightfully belongs to."
I didn't have them, so, I asked around, and thanks to Steve, he gave me the hint to check the Knesset website and found most of what I'm looking for beside links to others Israeli official websites.
So, here is a comprehensive list of Israeli government members, officials and Knesset members. (Few I could not find, like criminals Ehud Barak and Benjamin Netanyahu. Therefore, if you have them or more as well updates for other email addresses of below mentioned official and other, please contact me).
Without more delay, here is the list I got. Please fire them with your old shoes:
Shimon Peres: president@president.gov.il
Ehud Olmert – Prime Minister – eulmert@knesset.gov.il
Ehud Barak - Deputy Prime Minister , Minister of Defense – minister@mod.gov.il
Tzipi Livni – Acting Prime Minister , Minister of Foreign Affairs – zlivni@knesset.gov.il

Abraham Dicter – Minister of Internal Security – adichter@knesset.gov.il
Ariel Atias – Minister of Communications – aatias@knesset.gov.il
Binyamin (Fouad) Ben-Eliezer – Minister of National Infrastructure – binyaminb@knesset.gov.il
Eli Aflalo – Minister of Immigrant Absorption – eaflalo@knesset.gov.il
Eliyahu Yishai – Deputy Prime Minister , Minister of Industry, Trade, and Labor – eyishay@knesset.gov.il
Gideon Ezra – Minister of Environmental Protection – gezra@knesset.gov.il
Isaac Herzog – Minister of Welfare and Social Services, Minister of the Diaspora, Society, and Fight Against Antisemitism – iherzog@knesset.gov.il
Jacob Edery – Minister of the Development of the Negev and Galil – yedri@knesset.gov.il
Meir Sheetrit – Minister of Internal Affairs – mshitrit@knesset.gov.il
Raleb Majadele – Minister of Science, Culture, and Sport – gmagadla@knesset.gov.il
Ruhama Avraham Balila – Minister of Tourism – ravraham@knesset.gov.il
Shalom Simhon – Minister of Agriculture and Rural Development – ssimhon@knesset.gov.il
Shaul Mofaz – Deputy Prime Minister , Minister of Transportation and Road Safety – shaulm@knesset.gov.il
Ze'ev Boim – Minister of Housing and Construction – zaevb@knesset.gov.il
Haim Ramon – Vice Prime Minister – ChaimR@knesset.gov.il
Rafi Eitan – Minister of Pensioner Affairs – reitanhantman@knesset.gov.il
Ronnie Bar-On – Minister of Finance – rbaron@knesset.gov.il
Yacov Ben Yizri – Minister of Health – ybenyizri@knesset.gov.il
Yitzhak Cohen – Minister of Religious Services – izchakec@knesset.gov.il
Yuli Tamir – Minister of Education – ytamir@knesset.gov.il
Majalli Whbee – Deputy Minister of Foreign Affairs – mwahaba@knesset.gov.il
Matan Vilnai – Deputy Minister of Defense – matanv@knesset.gov.il
Meshulam Nahari - Minister Without Portfolio – mnahari@knesset.gov.il
Daniel Friedmann – Minister of Justice – ?
Benjamin Netanyahu – bnetanyahu@knesset.gov.il
Prime Minister Office: http://www.pmo.gov.il/PMOEng/PM+Office/Contacts/
Ehud Olmert – Prime Minister – pm_eng@pmo.gov.il
Or use this form: http://www.pmo.gov.il/PMOEng/PM/Write+to+PM/
Raanan Dinur – Director General Of the Prime Minister's Office – pm_eng@pmo.gov.il
Ovad Yehezkel - Government Secretary – pm_eng@pmo.gov.il
Ya'akov Galanti – Head of Communications Division and Media Adviser to the Prime Minister – pm_eng@pmo.gov.il
Shalom Tourgeman – Foreign Policy Adviser for Prime Minister – MEDINI@IT.PMO.GOV.IL
Amnon Ben-Ami - Deputy Director General – amnon.benami@it.pmo.gov.il
Tzahi Gavrieli – Personal Assistant to the Prime Minister – TzahiG@it.pmo.gov.il
Shlomit Barnea Farago – Legal Adviser – legal@pmo.gov.il
Joseph Strauss – Accountant – J.strauss@it.pmo.gov.il
Marit Danon – Director of the Authority for the Advancement of the Status of Women – women@it.pmo.gov.il
Uzi Keren – Adviser to the Prime Minister (Settlement Affairs) – Uzi.Keren@it.pmo.gov.il
Hagar Biran – Advisor to the Prime Minister for Liaison with the Knesset – hagar.biran@it.pmo.gov.il
Ruti Avramovitz – Pubilc affairs Adviser to the Prime Minister – pm_eng@pmo.gov.il
Ofer Levy – Adviser to the prime minister for official visits and special events – PMO.HEB@it.pmo.gov.il
Yael Nachmias - Head of the Division for policy Implementation – Yael.Nachmias@it.pmo.gov.il
Gavriel Golan – Adviser to the Prime Minister for Planning and Development – pm_eng@pmo.gov.il
Mark Regev – International Media Adviser to the Prime Minister – Gali.Cohen@it.pmo.gov.il
Rachael Risby-Raz – Diaspora Affairs Adviser – risbyraz@it.pmo.gov.il
Gal Alon – Adviser for Strategic Development – gal.alon@it.pmo.gov.il
Julia Braya – Adviser to the Prime Minister for the Russian Languge Media – pm_eng@pmo.gov.il
Edna Halbani – Director of International Visits – edna@it.pmo.gov.il
Vered Swid – Adviser to the Prime Minister (Social Affairs) – Vered.Swid@it.pmo.gov.il
Avi Widerman – Adviser to the Prime Minister – aviw@it.pmo.gov.il
David Baker – Senior Foreign Press Coordinator – david.baker@it.pmo.gov.il
Yehiel Nizri – Director of the Prime Minister's Bureau (Central Region) – yehiel_nizri@walla.co.il
Donate to Gaza: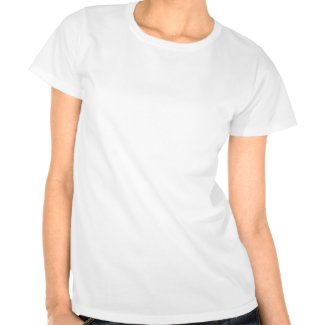 Buy Shrinking Map of Palestine
from
Sabbah Store
(Collected Commission Donated to Palestinian Children Charities)
Avigdor Liberman: aliberman@knesset.gov.il
Ami Ayalon: aaylon@knesset.gov.il
Amir Peretz: aperetz@knesset.gov.il
Abraham Hirchson: ahirshson@knesset.gov.il
Alex Miller: amiller@knesset.gov.il
Amira Dotan: adotan@knesset.gov.il
Amnon Cohen: amncohen@knesset.gov.il
Arieh Eldad: aeldad@knesset.gov.il
Avishay Braverman: abraverman@knesset.gov.il
Avraham Michaeli: amichaeli@knesset.gov.il
Avraham Ravitz: aravitz@knesset.gov.il
Avshalom Vilan: avilan@knesset.gov.il
Benyamin Elon: belon@knesset.gov.il
Chaim Amsellem: eamsalem@knesset.gov.il
Chaim Oron: horon@knesset.gov.il
Colette Avital: avitalk@knesset.gov.il
Dalia Itzik: yor@knesset.gov.il
David Azoulay: dazulay@knesset.gov.il
David Rotem: drotem@knesset.gov.il
David Tal: davidt@knesset.gov.il
Dov Khenin: dhanin@knesset.gov.il
Effie Eitam: efye@knesset.gov.il
Eitan Cabel: ecabel@knesset.gov.il
Elhanan Glazer: eglazer@knesset.gov.il
Eliahu Gabbay: egabai@knesset.gov.il
Esterina Tartman: etertman@knesset.gov.il
Gideon Sa'ar: gsaar@knesset.gov.il
Gilad Erdan: gerdan@knesset.gov.il
Haim Katz: hkatz@knesset.gov.il
Isaac Ben-Israel: itzik@knesset.gov.il
Israel Hasson: ahason@knesset.gov.il
Itshac Galantee: ygalanti@knesset.gov.il
Izhak Ziv: yziv@knesset.gov.il
Lia Shemtov: lshemtov@knesset.gov.il
Limor Livnat: llivnat@knesset.gov.il
Marina Solodkin: msolodkin@knesset.gov.il
Mazor Bahyna: mazorb@knesset.gov.il
Meir Porush: mporush@knesset.gov.il
Menahem Ben-Sasson: mbensason@knesset.gov.il
Michael Eitan: meitan@knesset.gov.il
Michael Melchior: melchiorm@knesset.gov.il
Moshe Kahlon: mcachlon@knesset.gov.il
Moshe Gafni: mgafni@knesset.gov.il
Moshe Sharoni: msharoni@knesset.gov.il
Nissan Slomiansky: nslomianski@knesset.gov.il
Nissim Zeev: nzeev@knesset.gov.il
Ophir Pines-Paz: pinespaz@knesset.gov.il
Otniel Schneller: oschneller@knesset.gov.il
Ran Cohen: rancohen@knesset.gov.il
Reuven Rivlin: rrivlin@knesset.gov.il
Robert Ilatov: rilatov@knesset.gov.il
Ronit Tirosh: rtirosh@knesset.gov.il
Sara Marom Shalev: smarom@knesset.gov.il
Shachiv Shnaan: shanans@knesset.gov.il
Shai Hermesh: shermesh@knesset.gov.il
Shelly Yacimovich: syechimovich@knesset.gov.il
Shlomo (Neguse) Molla: smolla@knesset.gov.il
Shmuel Halpert: shmuelh@knesset.gov.il
Silvan Shalom: sshalom@knesset.gov.il
Sofa Landver: slandver@knesset.gov.il
Stas Misezhnikov: smiseznikov@knesset.gov.il
Tzachi Hanegbi: zhanegbi@knesset.gov.il
Tzvia Greenfield: tzviag@knesset.gov.il
Uri Maklev: umaklev@knesset.gov.il
Uri Yehuda Ariel: uria@knesset.gov.il
Yakov Litzman: ylitzman@knesset.gov.il
Yakov Margi: ymargi@knesset.gov.il
Yisrael Katz: yiskatz@knesset.gov.il
Yitzhak Aharonovitch: iaharon@knesset.gov.il
Yitzhak Levy: ithakl@knesset.gov.il
Yitzhak Vaknin: yvaknin@knesset.gov.il
Yoel Hasson: yhasson@knesset.gov.il
Yohanan Plesner: yohananplesner@knesset.gov.il
Yoram Marciano: ymarziano@knesset.gov.il
Yosef Shagal: yshagal@knesset.gov.il
Yuli-Yoel Edelstein: yedelstein@knesset.gov.il
Yuval Steinitz: ysteinitz@knesset.gov.il
Zahava Gal-On: zgalon@knesset.gov.il
Zeev Elkin: Zelkin@knesset.gov.il
Zevulun Orlev: zorlev@knesset.gov.il
Zvi Hendel: zhendel@knesset.gov.il